---
Serendipitous Sundays in Cape Town
Sunday is a great time of the week to put up your feet and catch up with your family and loved ones- Hello Cape Town compiled a list of great places to enjoy a Sunday lunch in and around Cape Town:
Sunday lunch at the Cellars-Hohenort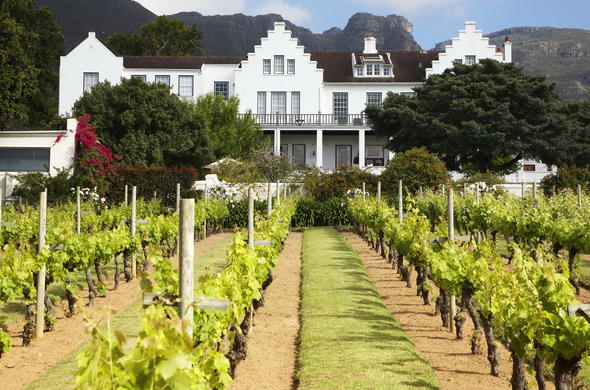 The fine dining experience at Cellars-Hohenort is the perfect combination of fine local ingredients refined to its full potential. This family friendly atmosphere is one of the best locations in the Cape, both The Conservatory itself and the surroundings, set in one of the most beautiful private gardens in the Cape, now being cared of by the third generation of its original owners.
Reservations at: 021 794 2137.
www.collectionmcgrath.com
SUNDAY LUNCH BUFFETS AT AZURE RESTAURANT IN THE 12 APOSTLES
Gather friends and family to sit down to a deliciously generous traditional Sunday lunch buffet served in the luxurious Azure Restaurant at the 12 Apostles Hotel. Along with the relaxing live entertainment by lounge vocalist Jenie Oliver, this is a five star, gourmet dining experience is complete with impeccable service and a gastronomical experience that tantalises the senses. Soak up the sunshine on the terrace or settle down next to the cosy fireplace. Come rain or shine, Azure is the perfect venue for a long Sunday lunch.
A la carte menu options are also available. R345 per person. Sundays
12:30- 15:30. Book at 021 437 9029.
HARVEYS JAZZ BRUNCH
AT WINCHESTER MANSIONS HOTEL
Allow Harveys to treat you like royalty as you receive a complimentary Sunday Newspaper and a glass of bubbly on arrival. Enjoy live their live Jazz band while you indulge you taste buds with anything from eggs to sushi, to dessert and loads more from the buffet table for only R320 – R375 per person. For enquiries & bookings:
021 434 2351 or harveys@winchester.co.za
MINT – A LAVISH WEEKLY
SUNDAY JAZZ BRUNCH AT THE TAJ
A magnificent way to start a day in the inner city. The local grill restaurant Mint offers full buffet brunch including sparkling wine. Guests can dive into an array of breakfast and mid-morning delights, savory dishes or a Sunday roast from the Carvery. An additional kiddies menu is available for the little ones.
From 11:30 to 14:00 – R395 per person.
To book, please email restaurants.capetown@tajhotels.com
BASCULE WHISKY, WINE & COCKTAIL
BAR AT THE CAPE GRACE HOTEL
On the water's edge at Cape Town's Waterfront, Bascule is the perfect setting to take in the sights and sounds of the busy marina. There are over 500 whiskies (local and international) to choose from and enjoy.
For the curious and connoisseurs, Bascule also offers 3 Whisky Tastings. Tastings commence at 18h00 and are conducted Saturdays to Thursdays. Tastings are approximately 1 hour long and consist of a selection of 6 x 15ml whiskies, 3 of which will be paired with sweet and savoury appetizers. Bascule also has an impressive selection of the finest wines the has to offer.
For bookings please call + 27 (021) 410 7099 or visit
https://www.capegrace.com/culinary-delights/bascule-bar
WILD CLOVER FARM
The sweeping Simonsberg mountains greet you as you are turn off the R304 and are welcomed in the gates of Wild Clover Farm. The old saying 'to be in clover' means to live a carefree life of ease, comfort, and prosperity, and that is exactly what the farm lives up to. The beautiful setting, complimented with their country pub, an eatery, a micro-brewery, and winery leaves no stone unturned. Activities include a seasonal weekend market, archery, clay pigeon shooting, fly fishing, a nearby wildlife sanctuary and a kids zone.
Tel: 021 865 2248.
On the R304, about 2 .5 km from the N1, towards Stellenbosch on the right hand (Cape Town) side of the
road.
www.wildclover.co.za for more info.
Recommended Posts
July 07, 2020
July 03, 2020
July 03, 2020